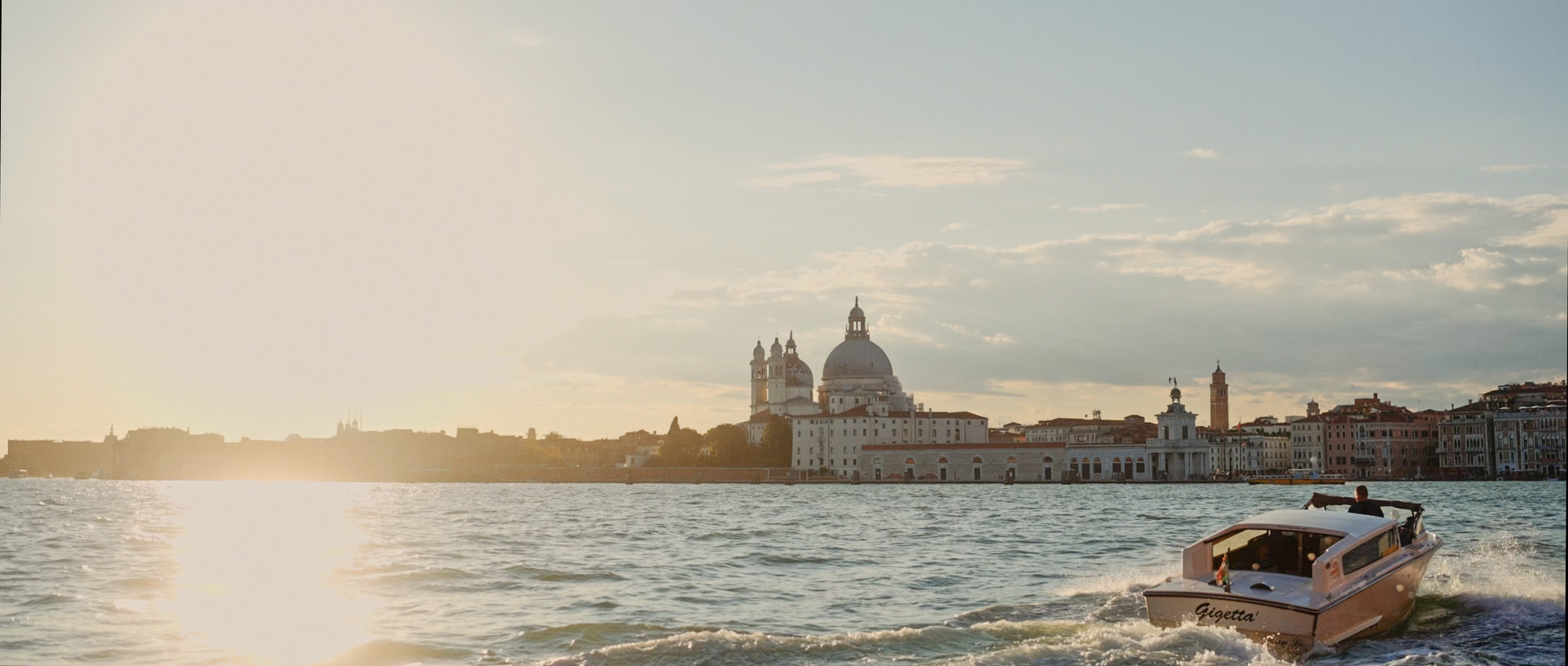 Dear Lilia and Pierre, thank you so much for reaching out to us and we appreciate your time in sharing all the information regarding your wedding. We are very excited about the possibility of working with you and documenting your wedding.
We know how important your wedding is to you, and how crucial it will be to have your memories preserved for posterity. You want your films to be an honest and artistic celebration of the beautiful event you are putting together, and to reflect the atmosphere and and true vibe of your wedding.
Our art is a blend of reason and passion. We look for beauty, making use of symmetry, the abstract, natural light, striking compositions, and real moments, blending a moody feel with elegance and timelessness. We are cinematic storytellers with a hint of fine art and a documentary feel.
We love discovering all the authentic moments and unique elements of each wedding or event, to capture the mood, small details and the people as honestly and naturally as possible and create films that are elegant and timeless. We take great care, approaching every wedding with vision, passion and a focus on emotional storytelling, providing our clients an exclusive and personalised experience.
Our pricing is tailored, to give you full control over all the details.
George Kasionis & Stam Tsopanakis
WITH HEART FILMS
Monday 18th July 2022 - Wedding day
Hampton Court Palace, London
A one day event in the outskirts of London, Lilia and Pierre's event will be a cultural, elegant and fun wedding set to take place in the stunning Hampton Court Palace, London. Lilia and Pierre will have a memorable wedding celebrating both Bulgarian and Italian cultures and infusing the day with details and traditions from both cultures, including food, drinks and clothing attire. The overall look and mood will be based on white, gold and minty green florals. The event will be stylish, with a warm and welcoming atmosphere. The guests will enjoy an immersive, inclusive and intimate experience. The main focus will be on documenting raw emotions, the energy, stillness and natural moments, lead by unconventional creativity, whilst also capturing the charm of this historical location, beautiful decor and the meaningful details.
HIGHLIGHTS FILM COLLECTION
INCLUDED
- Full wedding day coverage (up to 12 hours)
- Coverage by two storyteller
- 6-10 minutes film
- 1min Instagram video
- HD resolution 1080p delivery
- Aerial Drone Footage Capture (Landscapes & Venues)*
- Professional colour grading
- Professional Audio Sound Design & Mixing
- Music licensing
- Multicam Coverage of the wedding
- Custom private webpage delivery
- Online delivery via Google Drive
This collection focuses on what is most essential: the couple's connection and the interactions with their loved ones. However, as we do with any wedding, we fully immerse ourselves and document everything thoroughly. We then carefully create a short and compelling yet comprehensive film. This collection is ideal for those who are having an elopement or a small wedding, or for those who would simply prefer a shorter film, that enables them to quickly relive the day.
This collection comprises the most desirable film features for wedding celebrations. Based on our conversation, we have included additional items to meet your requirements. The films are crafted with a keen eye for story, focusing on the most important visual elements that will enhance your experience, taking you on an emotional journey. The films in this collection will leave you with a sense of wonder and amazement. The films are an ideal length and perfect for sharing with family and friends.
INCLUDED
- Full wedding day coverage (up to 12 hours)
- Coverage by two storytellers
- 10-15 minutes feature film
- 2-4 minutes highlights film
- Ultra HD resolution 4K delivery
- Aerial Drone Footage Capture (Landscapes & Venues)*
- Professional colour grading
- Professional Audio Sound Design & Mixing
- Music licensing
- Multicam Coverage of the wedding
- Custom private webpage delivery
- Online delivery via Google Drive
DOCUMENTARY FILM COLLECTION
This collection offers a fully immersive experience and is suited for larger weddings where the client may have commissioned special performances and entertainment, and the celebrations may span multiple days. This collection encompasses a lot of content and gives us more time to develop and explore the story possibilities. It's a documentary edit in which we will use more sound bites (narrative) and parts of the ceremony and speeches as the backbone to the overall edit. The film is a perfect length to tell the story and give you a complete sense of your wedding.
INCLUDED
- Full wedding day coverage (up to 12 hours)
- Coverage by two storytellers + one assistant
- 15-20 minutes feature film
- 3-5 minutes highlights film
- 1min Instagram video
- Full length documentary edit of ceremony
- Full length documentary edit of speeches
- Ultra HD resolution 4K delivery
- Aerial Drone Footage Capture (Landscapes & Venues)*
- Professional colour grading
- Professional Audio Sound Design & Mixing
- Music licensing
- Multicam Coverage of the wedding
- Custom private webpage delivery
- Online delivery via Google Drive
Above, we have included the most desirable features into comprehensive collections. Here you will find a list of optional extras that you can add to enhance your chosen collection.
EXTRA DAY (Up to 6 Hours)
One minute of love, emotions and moments from your wedding, that you can share with everyone, giving them a small glimpse of all the magic that happened.
We would love to join you in the events happening the days before and after the wedding, to film more special moments of you celebrating your love that would give us more footage to creatively craft your wedding film and tell your story.
For those who don't want to miss anything we offer the ceremony and speeches in full length, with natural audio and multiple camera angles.
We recommend this for large events of 250 or more guests. This allows us to capture more angles of your event and more importantly, more shots of your wedding guests.
This is a more traditional edit with most of the events presented in their entirety and in a liner, chronological fashion, with multiple angles and as much original audio as possible.
Drone shots can capture dynamic, illustrative videos that display the scope and scenic context of your event and destination. At With Heart Films we offer drone coverage, to film during key moments of the wedding and of the location with a dedicated, safe and legal drone pilot for your day.
A hard drive full of ALL of the footage we captured on your wedding day. Unedited. Hard drive included.
A 2 hour session with just the two of you around the beautiful place you chose to get married, gives us the opportunity to film some more relaxed and intimate moments of you and capture more of your love, that we later blend with the footage of the wed- ding day to better describe you and your story.
For those that don't want to wait, we offer express delivery of your wedding film in just 30 days.
With Heart Films recognises the importance of confidentiality and provides the option to our couples to buy the usage rights of our films and keep confidential all info regarding the wedding.
COMPLETE BOOKING FORM AND SIGN AGREEMENT
SECURE YOUR DATE BY PAYING THE RETAINER
YOU RELAX AND WE START PLANNING
As soon as we saw Stam and George's work online, we knew we had to have them capture our Tuscan wedding. Dealing with them was a pleasure, easy and effortless. They arrived from Greece to Italy for our event and were so fun to have around. We still see them as two of our wedding guests who gave us the best gift ever - our most special day, captured in the most beautiful way.
I happened to be scrolling on IG when I discovered With Heart Films.
It was the very beginning of our wedding planning, when I stumbled upon one of their incredible wedding trailers. All it took was one view and I knew that's who we would hire. My then fiancée was not interested in a video at that point, he thought they were kitsch and wasn't into the idea at all. I finally convinced him to take a look, and that's all it took. They have this incredible ability to capture and create the most beautiful stories.
No ones journey is perfect, but they shine a light on you that is written for the stars. Looking back it is the one thing I wouldn't change. They have the ability to transport you back to the exact moment and how you were feeling that makes your video so priceless. Reliving all the special moments, because nothing went un captured, makes them the reason they were by far the best investment.
The day after our wedding, we realised we didn't have the right speeches for narration so we decided to fly to Greece and meet them in Mykonos to spend a day shooting and it made ALL the difference. I can't imagine a day when I watch my video and get bored of it! A huge thank you to George and Stam!! They are masters at what they do and a pleasure to work with, and now I can even call them our friends...
Shooting a wedding is so much more nowadays then it used to be before.. It's not about making a detailed documentary, but rather using the most beautiful moments of that day and putting them together in an romantic and unique story.
After working with Stam&George you'll feel that no one would be able to tell "your story" better than they did. I spent 3 months on looking for the right filmmakers and I can assure everyone that you won't find anyone like them - creative, efficient, discreet and really fun and comfortable to be around.
We love our film and so will you!
Frequently Asked Questions
What is your booking process?
The first step is to complete our online booking form and sign our agreement (also online). We then send you the invoice for the booking fee of 1/3 of the total cost of the investment. This invoice needs to be cleared to secure the date so we can start planning. After this we can set up a call to talk about the event in more detail and fine tune our vision with your requirements. The final step in this process is to clear the remaining balance, which is due one month before the wedding.
What payment methods do you accept?
Payments are usually made via bank transfer. We also accept all other online money transfers via companies such as Transferwise. Paypal is also a great option for international payments. (Please note that any transfer and PayPal fees are not included in our prices.)
What are your travel charges for destination weddings?
For weddings in the UK, Europe and the USA, all travel and accommodation costs are included in our prices. For weddings outside those areas, the expenses fee will need to be agreed as it varies a lot, depending on the location.
How long do we have to wait for our films?
We understand you are eager to see your awesome photos/videos and relive that experience again! We always try our best to over deliver and get the edits to you asap. However, depending on the season, the size of the event and the collection chosen, timescales may vary. Most people receive their photographs within 2 months of the event but it may take up to 4 months for bigger collections and bigger events. For videos, the average is between 1-3 months with the longest period (during peak season) being around 4-6 months. Express turnarounds will be delivered within 15 days of the event!
What is your backup system?
We put a lot of care and attention into what we do and part of that is to really make sure all the footage and audio is securely backed up. After all, we are dealing with precious memories! To start with we shoot on dual card cameras ensuring everything is backed up on the go. The next step is to create another copy in a hard drive before leaving the event. Upon arriving at our studios, on the same day, we will create an extra copy on our hard drive and start a secure, protected cloud upload. At any stage of the process we will always have 3 secured copies of all materials. Finally, upon booking we also ensure we have a backup shooter ready for any eventualities.
Do you keep the RAW files forever?
No, we don't. We follow GDPR guidelines and will only keep the original RAW files for up to two years after the final delivery of the ordered collection. You can however, order this raw material (everything we shot, even shots that you don't see in the final edit) in a hard drive and secure it for yourself.